17 TANNER STREET, HADDONFIELD, NJ | 856-888-2820
MEET LYNNE OMENSON, L.Ac.
I am an acupuncturist licensed in New Jersey and Pennsylvania. My special interests are in pain management, mental health, and behavioral addictions while incorporating Chinese herbs and medical massage therapy. I have worked with Osteopathic doctors and Chiropractors where I have specialized in conditions that include all severities of muscular pain and structural imbalances. I also have worked in a variety of environments in which spiritual and emotional growth have been the priority. I form relationships in an open and compassionate way while encouraging honest communication. With this connection I provide insight into a healthy, positive perspective.
In 2005 I attended Tianjin University of Traditional Chinese Medicine in Tianjin, China.  While in China I trained at two Chinese hospitals, one being a global center for stroke and paralysis treatment excellence. I extended my education at the Eastern School of Acupuncture and Chinese Medicine in Montclair, New Jersey. At Eastern I continued to study Acupuncture and also completed the Chinese Herbal Medicine program.
I also hold a certification in massage therapy from the National Holistic Institute in Berkley, California.
I am an approved In-Network Provider for most major insurance companies.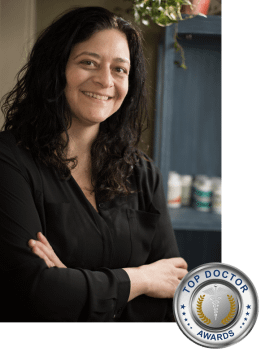 Lynne was named South Jersey's Top Doc Award in 2019, 2021 and 2022. She is a NCCAOM board certified licensed acupuncturists and herbalist in New Jersey and Pennsylvania. She has been practicing since 2007 and is an approved In-Network Provider for most major insurance companies. 
Lydia specializes in pain management, fertility, and facial rejuvenation.  She also has success treating anxiety, sports injuries and managing chronic health issues. Lydia is compassionate and practices with a gentle touch.  Her training includes Japanese style, Trigger Point Release and Traditional Chinese Medicine techniques.  Lydia has over 11 years experience including time with Healing Arts Of Philadelphia and Lourdes Hospital and Wellness.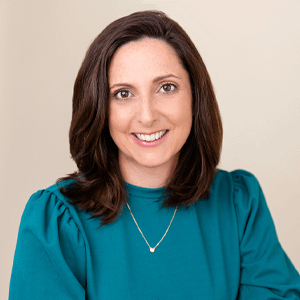 Lydia is a NCCAOM board certified licensed acupuncturists  in New Jersey and Pennsylvania. She has been practicing since 2009.
Kristen Curtis is a clinically based psychotherapist with 12 years of experience practicing in Collingswood NJ.  Having recently relocated from Vermont Kristen continues to see clients from both Vermont and the Southern New Jersey region.  Over the years Kristen has seen a variety of clients from diverse backgrounds sharing similar life struggles with relationship issues, personal loss, trauma, mood disorders, anxiety and neurodiversity diagnosis such as ADD/ADHD and autism spectrum disorders.  Kristen is a passionate therapist providing conscious warm and humanistic care to people of all walks of life.  As a former advocate for low-income people and a nominated "safe therapist" for the RU12 LGBTQ+ organization in Burlington VT Kristen maintains high standards of care and understanding for the shared and individual experiences of all her clientele.  Kristen has 20 years of yoga and meditation practice and dedicates her trained expertise in the advancement of consciousness-based forms of treatment to those with interest.

Kristen was clinically trained in the psychodynamic and humanistic traditions.  She incorporates her love of the creative process and interest in analytic Jungian theory within talk-based therapy.  A strong clinical background in psychology and understanding of the collective human experience make for a warm and accessible atmosphere for clients to explore their challenges, wants and needs.  Integrity warmth, emotional safety and good humor are felt when working with Kristen.  Mindfulness, art and narrative-based techniques are incorporated within the treatment plan as needed by each client.

Kristen has a direct engaging and compassionate style.  Each person is seen and experienced on an individual basis.  The client-therapist relationship is built upon mutual trust acceptance and commitment to change.  Kristen views all clients has having thew answers to their challenges questions and needs within themselves.   As a mirror to the social psyche of each client the journey towards personal healing freedom and or solutions to life's sufferings are met as a process unfolding.
Kristen graduated from Saint Michael's clinical psychology program located in Colchester VT in 2014.  She began her internship with Otter Creek associates in 2012 and built her time within the private practice pursuing art and consciousness-based studies.  Prior to the pursuit of her master's in psychology she obtained an individualized master's degree in Egyptian Studies from Vermont College of the Union Institute in Montpelier VT.  She traveled to Egypt in 2001 with the discovery channel studying creation mythologies and ancient Egyptian cosmology.