17 TANNER STREET, HADDONFIELD, NJ | 856-888-2820
Lynne is the best acupuncturist in the area!
I have followed her for years and when she opened up her on place I was beyond excited! I highly recommend her! She's professional and personable!
-Danielle
"Lynne is amazing. She's helped me through pain, stress, pregnancy and post-natal recovery. There's nothing she can't help with."
-Jenny
I never thought I would relieve the pain in my neck that I'd had for years. Lynne is a true professional and I will keep coming back to this relaxing and healing environment for years to come. Thank you Haddonfield Acupuncture!
-Julie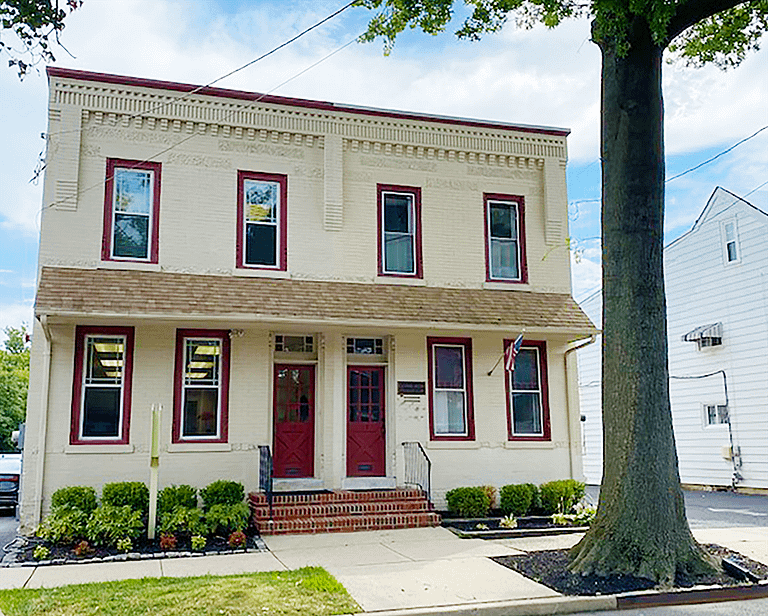 WHAT TO EXPECT DURING YOUR FIRST VISIT:
Within the initial session, the practitioner gathers information from your medical history and will look through a Chinese medicine lens by relating symptoms and complaints to the diagnostic patterns used within the practice. These connections create a unique understanding of unifying these components, (mind, body, spirit) into a smooth flowing qi machine.
Please arrive 10-15 minutes early to fill out your paperwork, unless you have downloaded and printed it out from this site.  This appointment will last one and a half hours. When you arrive for your first appointment we will do an overview of your health history. The practitioner gathers information which includes your current state of health, past illnesses, surgeries or traumatic events. Since acupuncture addresses your health holistically, we are looking for health on three different levels: body, mind and spirit. It is important for us to gain a whole perspective of your health and how it is influencing your life at this moment. Prior to the appointment it is helpful for you to list out any significant health events that you would like to discuss. After the initial intake we will do traditional tongue and pulse diagnosis and discuss your health through the lens of Chinese Medicine. Next you will receive your first treatment!
FREQUENTLY ASKED QUESTIONS
No. Acupuncture is not painful.  It is not meant to be uncomfortable in any way. Few patients are sensitive to the needles. Those patients are encouraged to let the practitioner know their level of pain and/or discomfort so that the amount, size of needles and style of acupuncture can be determined and altered.
What do I wear during a treatment
Loose clothing that can be easily shifted is ideal. Depending on what access we need to body parts to we will sometimes use draping for both patient and practitioner comfort. It is very important to note that clothing must remain on body parts that we are not working with.
How long are acupuncture sessions?
During your first acupuncture appointment there will be a long intake from anywhere between one hour to one hour and thirty minutes. All follow up appointments are sixty minutes.
How often do I have to come for treatment?
The recommended number of treatments varies depending on what the patient is coming in for. Lynne recommends that most new patients get 2 treatments a week for the first 2 weeks and then 1 per week going forward. Typically, most patients on average begin to see changes by the fourth visit and will continue to progress at a faster pace with continued weekly treatments until the patient and Lynne agree that there is no need to continue or to spread the visits out. Chronic issues usually come on a weekly basis for at least 3 months as opposed to an acute situation, which can be as soon as 3 treatments. Progress depends a lot on age and health of patient.