17 TANNER STREET, HADDONFIELD, NJ | 856-888-2820
Is the most complete and sophisticated body of medicine in the world. This medicine leaves no part of your healing behind. If you're ready to find answers to lingering questions, and you're ready for a full view of your health, just give us a call today.
Acupuncture is a safe and effective medicine that addresses symptoms from the viewpoint of overall balance. It is a very effective system that sees a person from a wholistic viewpoint of body, mind and spirit.
Yin and Yang is the most common description of opposites and how they find balance within their relationship to one another. In Chinese Medicine, this is one way that we define good health. When these forces are not in balance, then the energy (qi), becomes stagnant and can get stuck, causing inconsistent flow within the meridians.
A meridian is basically the pathway that the qi moves through. These meridians should be free flowing. When there is a restriction of some kind, this can create a blockage, which then needs to be removed.
Through normal life experience, we may develop blockages in one or more of these meridians that can disturb the flow of qi.  Blockages can occur from emotional distress,  depression, anxiety and insomnia or physical trauma such as a running injury or a fall. 
After a brief diagnosis within each session, the practitioner determines which meridian(s) are affected and then inserts acupuncture needles into points on the meridians, which then opens the flow to move smoothly, thereby allowing any symptoms to subside. This process will eventually help allow the body to resume the movement of qi effectively and naturally by bringing the body back to function normally on its own.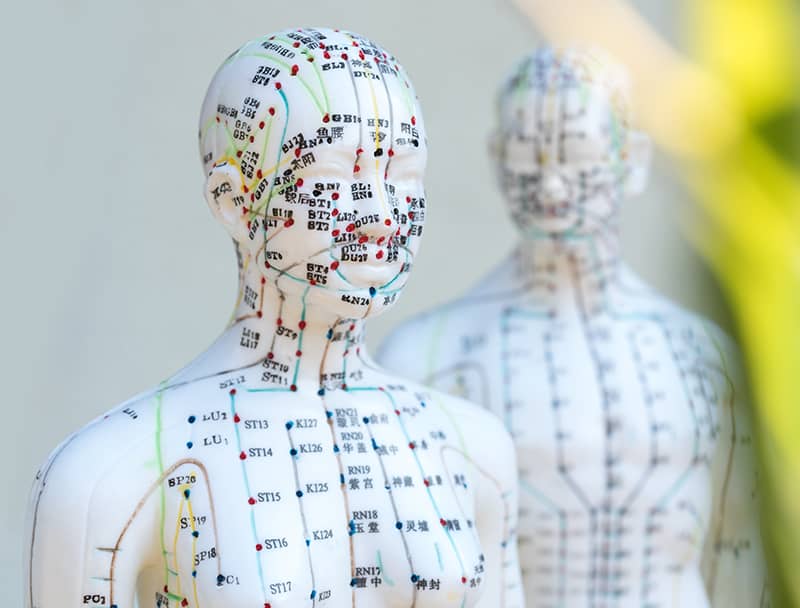 Sample of acupuncture meridians on the head and chest.
WHAT DOES ACUPUNCTURE TREAT?
PAIN
Sports injuries
Muscle pain
Back, neck and shoulder pain
Leg,  ankle or foot pain
Arm, wrist or hand pain
Knee pain
Hip pain
Carpal tunnel syndrome
Tennis Elbow
Repetitive strain injuries
Jaw pain (TMJ)
Sciatica
Arthritis
Tendonitis
Myofascial pain syndrome
Headaches and migraines
Postoperative pain
PAIN CONTINUED…
Myofascial pain syndrome
Headaches and migraines
Postoperative pain
Sciatica
Arthritis
Tendonitis
Myofascial pain syndrome
Headaches and migraines
Postoperative pain
RESPIRATORY CONDITIONS
Sinusitis
Allergies
Asthma
DIGESTIVE ISSUES + NAUSEA
Heart Burn
Acid Reflux
Irritable Bowel Syndrome (IBS)
Chronic indigestion
Chronic loose stools or constipation
Peptic ulcer
Acute and chronic gastritis
Morning sickness
Nausea and vomiting
MENTAL + EMOTIONAL WELLBEING
Stress
Anxiety
Insomnia
Depression
The use of glass cups that are suctioned onto the body most relieve pain by bringing fresh blood to the area and improving circulation. Another use for cupping is to  increasing the function of the immune system and strengthening the lungs.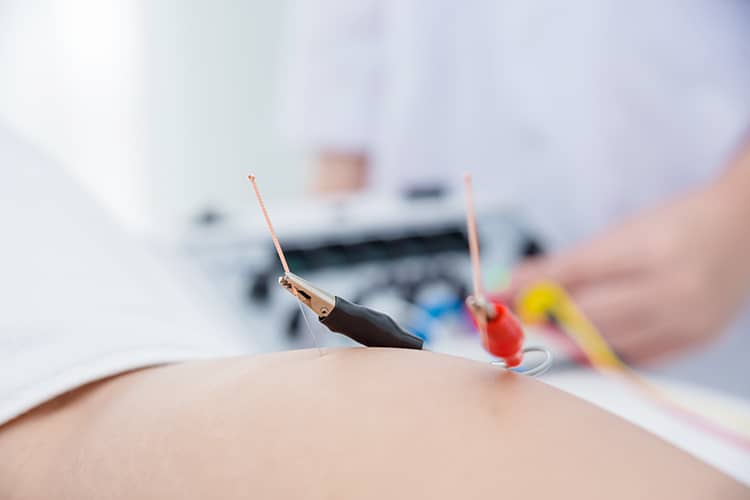 E-Stim is a very effective ancillary method that increases the movement of qi and blood to help remedy congestion or pain in the channels. It is used simultaneously on one pair of needles. The needles are stimulated for the time recommended for your condition on an individual basis.
Moxa (mugwort) is a non-invasive herbal medicine that uses the traditional garden weed, mugwort. It is used by placing a chunk of the herb onto the handle of the needle and then lit with fire. The purpose is to increase warmth and circulation of blood flow to specific areas of the body.